Walking the trade show – what made it worth going for a new designer?
As an emerging designer and a general print & pattern addict, I decided that Mood Indigo was going to be my first ever trade show. I haven't enough work in my portfolio to exhibit yet, but no harm in going, kickstarting my dreams  and feeling awesomely  inspired by wonderful artwork, designs, fabrics, wallpapers, colours, trend reports…  
– On top of that, it was a great chance to meet so many creative, talented and wonderfully open minded people, willing to share their experiences. They are the reason that it was not only an overstimulation of my senses but such a great learning experience. I enjoyed every minute.
Why MoOd Indigo?
After too many late nights on Pinterest,  I decided that it was time to see some flesh and blood artwork, designers, manufactures. I wanted to get a feel for the industry and what my compulsive doodling and obsession with colours can lead to. MoOD Indigo was easy to get to from my base in Copenhagen, Denmark, inexpensive compared to other tradeshows, great timing – and I read that several designers I admire were exhibiting…
Creativety and diversity
It really was an eye opener that it seems there is a market for every unique design and style you can come up with. MoOd IndiGO fair is a small trade show compared to Hemtex, Surtex and other fairs. It focuses on interior textiles, wallpaper and designs. For a first timer it was amazing to see the diversity, even for a fairly specific market. All the very different designers I met had interest in their designs and made some connections. Many got  leads for possible co-working opportunities and there were some very busy booths selling loads of designs..
I was told from several exhibitors that another big plus of Mood IndiGo is the atmosphere. It is intimate and a great networking experience especially for new designers – helped on the way by a special 'Launch Pad' area dedicated new designers with less than 5 years in business.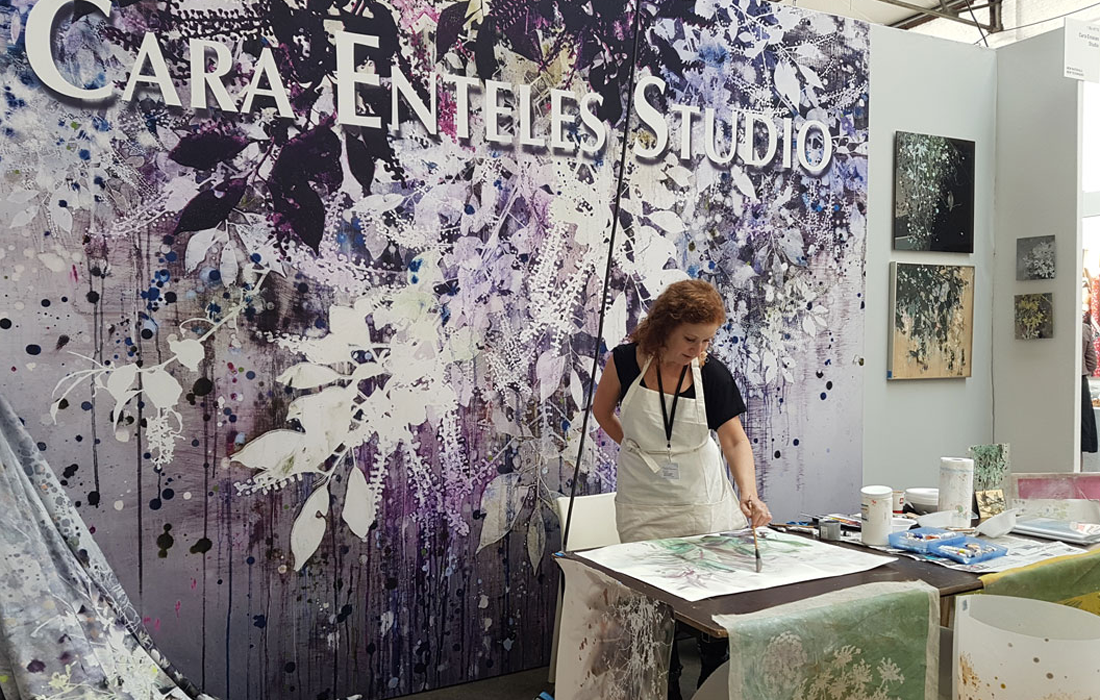 Absorbing trends and colour inspiration
Milou Ket, styling, design & trend forecaster spoke about 2017-'18 trends of material, colours and interior design. She had a booth where you could sit down and see her amazing books. Extraordinary in all their details and handpicked swatches of exquisite materials I didn't even know existed. I could have stayed there all day, and listened to stories about laser cut materials found in Italy, dichroic and illumination… I can definitely recommend listening carefully if you come across Milou Ket.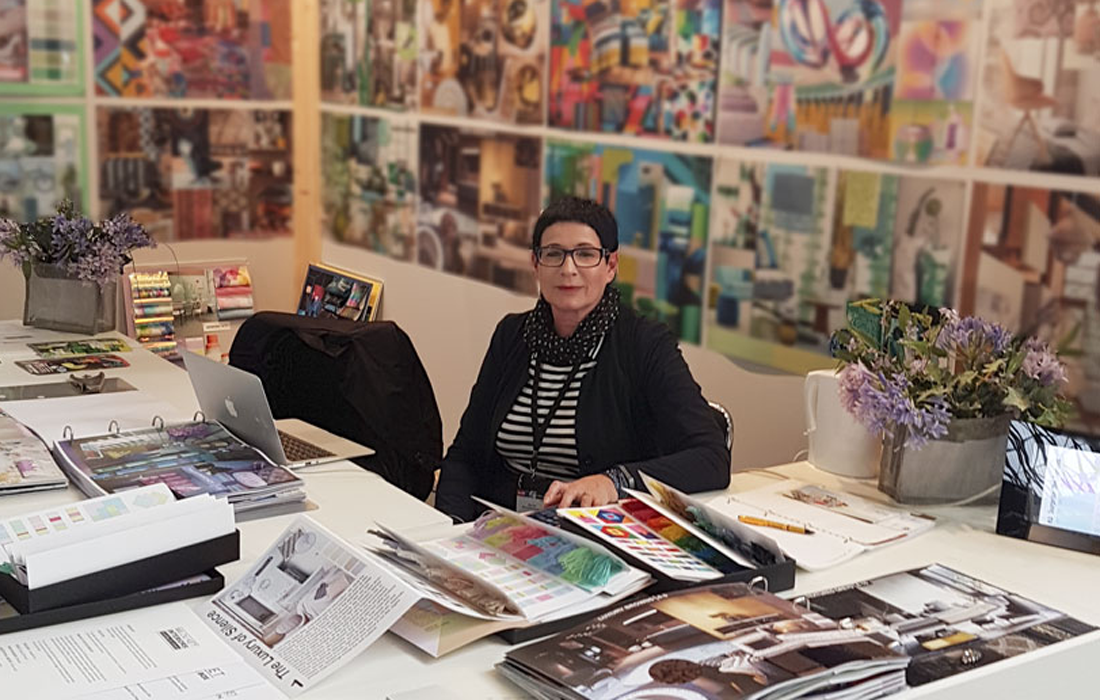 What did I learn?
I went to Mood indiGO for inspiration, the experience and to find out if it is a realistic option to branch out my web- and graphic design business and do surface design. I had done my homework and made myself a guide to help me uncover questions like:
Is there a market here, that is my fit?

What sort of leads do you get on moOD IndiGO?

Is exhibiting worth the expenses?

What do I need in order to have a booth and do business here?

Any examples of an inspirational booth?
Coming soon:  Newbies Guide to Trade Show: Questions + answers
Walking the aisles of MoOD Indigo with my guide and taking notes made it easy to get the information I needed. Networking was a bliss and I came home  with a bunch of business cards and a long list of manufactures that I can look into.
Next time in my own booth?
MoOD IndiGo could be a great place to start possibly in the Launch Pad area that I believe most of the attendees passed by. Sharing a booth with someone will be very practical and I don't think it will hurt to have even more designs to catch some attention. But most people there told me that you can't miss the much larger tradeshows Hemtex or Surtex if you want to be in business. And I will definitely walk them with my question guide in hand before I consider exhibiting myself.
For now I need to expand my portfolio and find my feet. But I hope I'll see you there…
Have a look at Newbies Guide to Trade Show: Questions + answers to see some of the information I gathered and feel free to comment below if you have questions, a different experience of the MoOD Indigo or any advice to make most of walking or exhibiting on a trade show.